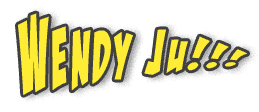 Researcher
Stanford HCI Group

Instructor
Stanford EE, CCRMA, and Berkeley Architecture

Assistant Professor
Graduate Program in Design
California College of Arts
(on leave 2012-13)

Founder, Editor-at-Large
Ambidextrous Magazine


[ Curriculum Vitae ]


[ Bio ]


[ Portfolio ]
INTERESTS:
Embodied Interaction

Interaction Design Techniques

Transdisciplinary Design Education

Encouraging Creative Scientific Inquiry
PUBLICATIONS:
Linder, J, & Ju, W. Playable Character: Extending Digital Games into the Real World, In Press (2012) To be published in Human Factors in Computing Systems (CHI 2012). Austin, TX.

Dow, S., Ju, W. & Mackay, W. Projection, Place and Point-of-View in Research through Design. Chapter 22. In The Sage Handbook of Digital Technology Research, In Press. (2012) Sage.

Sirkin, D. & Ju, W. Consistency in Physical and On-screen Action Improves Perceptions of Telepresence Robots. In HRI 2012, March 5-8, 2012, Boston MA.

Lewis, S., Acholonu, U., & Ju, W. Using Low Cost Game Controllers to Capture Data for 6th Grade Science Labs. In CSCW 2012, February 11-15, 2012, Seattle WA.

Ju, W. & Takayama, L. Should Robots or People Do These Jobs? A Survey of Robotics Experts and Non-Experts About Which Jobs Robots Should Do. IROS 2011, September 25-30, 2011, San Francisco CA.































Ju, W., Ionescu, A., Neeley, L., Winograd, T. "Where the Wild Things Work: Capturing Physical Design Workspaces." In Proc. of Conference on Computer Supported Cooperative Work. November 2004. Chicago, IL, 533-541.

Ju, W., Oelhberg, L, Leifer, L. "Project-based Learning for Experimental Design Research" In Proc. of Interational Education and Product Design Education Conf. September 2004. Delft, The Netherlands.

Ju, W., Oehlberg, L. "The iX experience: Project-based Learning in HCI Design." Position paper for Workshop on Exploring the Relationship between Design and HCI, CHI 2004, Vienna, Austria.

Ju, W., Brereton, M., Haller, M., Parkes, A., Klemmer, S. Lee, B., Rosenfeld, D. "Trading design spaces: exchanging ideas on physical design environments" In Proc of Conference on Computer-Human Interactions, April 2004, Vienna, Austria. 1582-3.







Ju, W., Culpepper, J. "Self-organizing Documentation Capture and Retrieval for Robotic Teleoperations Support," In Proc. of Habitation 2004, January 4-7, 2004, Orlando FL. p. 173-4

Ju, W., Madsen, S., Fiene, J., Bolas, M., McDowall, I., Faste, R. "Interaction Devices for Hands-on Desktop Design" in Proc of SPIE/IS&T Vol 5006. Conference on The Engineering Reality of Virtual Reality. May 2003. Santa Clara, CA, 585-595.

Leifer, L., Culpepper, J., Ju, W., Cannon, D., Eris, O., Liang, A. T., Bell, D., Bier, E. A., Pier, K. "Measuring the performance of online distributed team innovation (learning) services." Proceedings of e-Technologies in Engineering Education (Switzerland, September 2002).





Ju, W., Bonanni, L., Fletcher, R., Hurwitz, R., Judd, T., Post, R., Reynolds, M., Yoon, J. "Origami Desk: Integrating Technological Innovation and Human-centric Design." Proc. of Designing Interactive Systems 2002. August 2002. London, England. p. 399-405.